Travel Resources
I included these travel resources because I think they will help you organize your travel. At minimum they will give you inside info on how to find the best and most economical flights, quality hotels and other travel-related services.
Life On The Mediterranean will make a commission if you click on the links below and buy one of their products. See the disclaimer here.
FINDING CHEAP FLIGHTS
I am such a booking junkie and I will scour a number of sites, meanwhile deleting my cookies, to book the cheapest travel possible. Some great sites include:
I'm constantly looking at Skyscanner for inspiration. I love using their Search Everywhere function to see where I can fly any day, for an entire month, or I can look for specific destinations by the cheapest month.
This is a great flight consolidator and you'll find the best last minute flight deals here.
On Momondo, you can book flights, hotels and holidays, but their map function is quite cool. It shows prices from your home airport to other locations, or you can search for beach, city, ski destinations all while staying within your budget.
Easyjet is my most favorite budget airline. They fly over 1000 routes in over 30 countries. If you fly often they have a great easyjetplus program where luggage in the hold is included and pre-boarding. Great carrier all around.
Vueling is a great, Spanish, low-cost carrier that flies to nearly 120 destinations in Europe, Africa and over to Lebanon. Super cheap deals especially if you can travel with hand luggage only.
Air Malta is a super regional airline that's very prevalent across Europe. They have some great flights to Malta so it's easy to reach this Mediterranean island.
If you are flexible with your travel dates, two companies I follow regularly are Secret Flying and Fly4Free. These sites scour for the cheapest deals from all destinations. And you can often find error fares – like a 4* hotel for $9 a night, and last minute deals. I got a roundtrip from London to Manila for $350 once.
Tui is known for their package deals, but some times, if you can travel last minute, you can get great, cheap round trip fares to cool destinations. You don't need to book their hotel package deal, you can just get the flight. Well worth checking out.
Volotea
Volotea is currently the 3rd largest low-budget airline in Europe. They are a Spanish company that goes to many smaller airports in Europe. It's great if you are looking to travel a bit off the beaten path. They have excellent, cheap prices and if you pay for an annual membership, you can actually fly on some routes for $1!
AIRPORT TRANSFER
Hoppa
A company called, Hoppa, is my go-to for transfers to my hotel from various airports. They are efficient, generally on time, and can provide transport in a shared bus, a car-full or private transfers.
They can also arrange airport transfers, and are a well known reputable company for attractions and tours.
Shuttle Direct is another company I've used when Hoppa wasn't available. Reliable and reasonable.
Terravision is a bus company that services many small and large airports. It's basically from the airport to a central point in town, and it's cheap.
BEST HOTELS SITES
There are so many great sites for booking hotel accommodation where you can get super prices. Some of my favorites are:
This is a standard go-to hotel booking site. But like hotels.com below, they don't all have the same price or offer the same hotels. Some hotels may be higher here than Hotels and vice-versa.
Another primary booking engine. One thing I like with Hotels.com is that you can collect 10 stays and then you'll get one night free. This amount you get is based on the average of your last 10 stays. I use these freebies on luxury properties and simply pay the difference.
Agoda is another trusted hotel and flight booking engine. They will also package flights with homes and you can arrange airport transfer from the site as well.
This is actually one of my favorites. If you are not loyal to any of these above, use HotelsCombined to see an analysis of hotel prices across a variety of hotel booking engines including Expedia and Travelocity.
BEST HOMESTAY ACCOMMODATION
Airbnb has been around since 2008, and while not the earliest, it offers the largest number of homestay properties at 6 million across the world. They are in 191 countries. I've used them numerous times, so I know the difference between homestay and hotel, and am a connoisseur.
HomeAway was an earlier entrant into the homestay market, starting in 2005. They have 2 million unique places and are now owned by Expedia. A name you can trust.
HomeStay is a newer entrant coming to the homestay market in 2013. It was started by some folks in the hostel, student housing and education arenas. They have more than 33,000 places and one unique thing is that they also help with student accommodation.
If you are looking for luxury and service, One Fine Stay is the clear leader. They started in 2010 and offer the cream of the crop in terms of offering luxury and character properties with services you'd find in a 5* hotel. They are now a part of Accor Hotel Group since 2016, alongside Raffles, the Fairmont and Sofitel. You get my drift. Their properties are expensive to rent, but it will be luxury at its finest.
TRAIN TRAVEL IN EUROPE
Europe has an amazing and efficient rail network. It doesn't matter where you are, you're never too far from high-speed trains in Europe.
Train travel in Europe is one of the best way to see the landscape, whether you are traveling with someone or alone. I love train travel and some countries are cheaper than others in which to travel.
RailEurope is a great place to start for buying train tickets across Europe. They do individual tickets, rail network passes and you can book attractions and activities.
Eurail's been around a long time and are known for the rail passes. You can buy one- or multi-country passes for a week, 2 weeks up to 2 months. There are also passes that include ferry travel if you are interested in traveling through Italy to Greece. And the big question is, does Eurail have wifi? If you book 1st Class, yes; in second class it's in certain cars.
Thello is a great, relatively new company that connects major cities in Europe. You can go from Nice to Milan with fewer stops for as little as $17 (@4 hours). Go from Paris to Milan for $32, or Paris to Venice for $90 and these include a bed in a shared carriage. The trains are modern and they offer food onboard.
When I'm traveling in France, this is the website that I use. Train travel in France is quite expensive and you may find that it's cheaper to fly from one destination to another. But the scenery you'll see from train is unparalleled.
When I'm in Italy I use Trenitalia. Even if I'm going from France to Italy by train, I will book the portion from Nice to the Italian border, then the continuing Italian route in Italy. Booking Italian trains in Italy is cheaper than booking them in France.
Each country has their own train network. This is for Spain. Simply change the language at the 'Welcome' at top and you can navigate in English. Train travel in Spain is very reasonable.
Portugal's trains are clean and efficient. They are also a very cheap way to see Portugal. I've gone from top to bottom in Portugal and it was very easy to use their network.
I've never taken a train in Greece because I'm usually heading to the islands. Any rate, here you can book tickets to cities on Greece's mainland.
BUS TRAVEL IN EUROPE
Getting around Europe by bus is the most economical way to travel and there are a couple of companies to consider.
Ouibus is a French transport group with buses that stop in 300 destinations across Europe. They include Portugal, Spain, France and Italy along the Mediterranean.
Flixbus is a German group and I've taken this from Nice to Milan. I swore I'd never do it again, because the driver was a complete asshat to the point numerous people complained about his driving. Then to realize just weeks later, the bridge, where he was passing semi trucks at autobahn speeds in Genova, collapsed. Be sure to check Flixbus reviews before getting on board.
The ride was comfortable and they offer wifi and electric plugs. Wifi I know because I complained on Twitter while on the bus about this guy's driving.
CAR RENTALS IN EUROPE
I wish I wasn't afraid of car travel, but the more I see how people drive in Nice, and that it resembles how they drive in Italy, I get freaked out. I realize I'm not everybody, and the best places can only be seen via car. These companies offer some great car rental options.
TRAVEL INSURANCE
A best practice is always to check what you are covered for when you book a trip with a major credit card. To be covered with better piece of mind, you should look at travel insurance. I wasn't a big fan of this, but when I travel to the US, I insure myself to the hilt!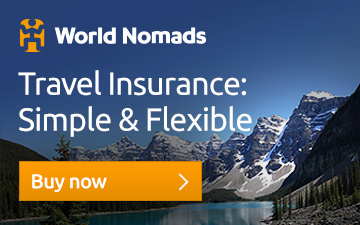 Yes, I have insurance with the Amex Platinum card, but I also purchase independent travel insurance that will cover everything – even in the US. It's pricey, but the alternative is unfathomable!
AXA Travel Insurance
AXA is another insurance that provides a comprehensive travel insurance package at reasonable costs. I use them in France for my general insurance and am happy with the service.
FERRY TRAVEL IN EUROPE
Wanna take some ferries around the Mediterranean? The ferries are the easiest way to slide from one island to another if you have the time and the inclination. And you are usually near a main town so you can begin exploring immediately.
Direct Ferries is a great resource to compare ferry routes and ferry companies that travel throughout the Mediterranean. Whether you are looking for Spain, Greece, Italy, Malta… they have a great comparison site.
Don't let the name fool you. Corsica-Sardinia Ferries also goes to mainland France, Italy and Spain, as well as islands belonging to these countries. I can go from France to Corsica, Sardinia, Sicily and Mallorca, Spain. Their ships are modern with sleeping cabins, dining halls and some have swimming pools. I call ferry travel the "Poor Man's Cruise Ship."
Bluestar Ferries is my go-to ferry company when I'm traveling around the Greek islands. They've been around for a long time and are an excellent ferry company. They also have routes from Italy to Greece. I've gone from Ancona, Italy to Patras, Greece with them.
Caremar is an Italian company that focuses mainly on the locations and islands around Naples, Italy – so Ischia, Procida, Capri, Sorrento… If you are looking for a Naples to Capri ferry, this is a company to book with. Capri ferry tickets can be booked online or by the port. We bought them just before departure when we did a day trip to Capri from Sorrento.
Balearia Lines is a Spanish Ferry company that goes from Mainland Spain to the Balearic islands of Ibiza, Formentera, Mallorca and Menorca, as well as destinations in Morocco and Tunisia.
CRUISE TRAVEL IN EUROPE
There's nothing better than taking a Mediterranean cruise. The only killer for me is that as a solo traveler, I usually get hit with a single supplement which I find annoying. Any rate, there are some great ships out there traveling to numerous countries on the same cruise. Check these cruise travel companies below.
CruiseDirect.com is a great site to compare a variety of Mediterranean cruise company offerings.
MSC Cruise lines offers a wide variety of Mediterranean cruises to some fantastic destinations in modern cruise ships.
Costa Cruises is another popular cruise company with loads of Mediterranean cruise options. Costa is an Italian cruise company.
This UK-based cruise consolidator has a great Cruiser's Choice award section so you an see what cruise ships have won awards for various reasons based on client reviews.
TRAVEL GUIDES
I always loved reading up on where I was going ahead of time. These were the days of no internet so I accumulated a lot of physical guidebooks that I still have today. But today, you can easily get Kindle versions of many of these so you have them on your device.
I have to admit I have a lot of these DK Eyewitness guides because they are sleek, with great photos and information. They look great on your bookshelf as well. Eyewitness also covers loads of areas outside of travel, such as plants, history…
These travel guides are part of DK Eyewitness, but it's like the Cliff Notes of travel. If you are short on time, or are doing a weekend stay someplace and want to see just the main attractions, these compact, pocket-sized travel guides are for you.
Lonely Planet is a well respected name in the travel guide business. Originally I thought they were quite dry because there were few photos. I want to know that what I see is what I'm reading about, so I have a few of these, but not a ton.
Rick Steves has been around a bazillion years, yet he still looks like he's 20! I loved watching his tours across Europe TV programs a long time ago, and he now has guidebooks for just about any destination you are looking for.
National Geographic has been around a long time and they have lots of guide books on topics other than travel. I find their information more historical in nature and less commercial than other guides.
I found their books to be filled with good information, but not tons of photos. It just depends on what you are looking for.
TRAVEL LUGGAGE
One of the biggest challenges in travel is finding the right luggage. You want luggage that is durable, lightweight, smart and not every pieces is right for every travel occasion. These are all that I personally use and highly recommend them all.
Eastpak is a brand I've used for a long time. They are nearly indestructible as their zippers, shoulder straps, footrests, wheels and pull handles are all heavy duty. These are great bags, but a little more heavy than the Kipling below. I have four pieces: an Eastpak backpack, 1 large suitcase, 1 carry-on suitcase and a small duffle bag. And they all fit into the big suitcase. They come in funky colors (mine are rose with handcuffs on them) so they are easy to find on the baggage carousel. Click the links for reviews of Eastpak luggage and prices.
Kipling is a great name in lightweight, tear resistant travel gear. They have great standard backpacks and those with wheels for easier transport. And their suitcases come in all shapes and sizes. I love these bags. Very durable and you can stuff in a lot. Click the links for reviews of Kipling luggage and prices.
Tumi luggage is a high quality brand. They are not cheap, but their bags are good quality. I needed a smart looking weekend bag when I working at my high-stress job in London, and I bought one of their black leather carry ons. Very sophisticated look, but generally they are on the heavier side. Click the links for reviews of Tumi luggage and prices.
Delsey is a French brand and often have hard side luggage or use heavier fabrics. What I love about the Delsey I bought is the ability to expand the bag by 2 inches all around, and it has 4 spinner wheels so it's easy to move around – even with 25 pounds of luggage in it. Delsey hard luggage is a great option if you are flying long haul. Click the links for reviews of Delsey luggage and prices.
Brics is an Italian brand that works with lots of leather. Bags are on the heavier side, they are a bit more pricey, but they last a long time and don't scuff up easy. They have textured leather in multiple colors and really good bags. This is what I use as an overnight bag because it's simply an over-the-shoulder bag. Click the links for reviews of Bric's luggage and prices.
TRAVEL ACCESSORIES
There are some definite must-have travel accessories that I swear by each time I travel. Click the links for reviews and prices.
A must have for solo travelers. You wedge it under the door and if someone tries to pry open the door it will make a loud screeching noise.
Long haul, short haul, ferry trips… you name it. This memory foam neck pillow will allow you to snooze just about anywhere.
I don't leave home without mine. It's great for topping up your charge on your computer, phones and other gadgets all at the same time.
These are great for the outdoor traveler or when you are on the sea floating around with plenty of sun.
I take some of my best photos with my Samsung. Great if you don't want to drag along a heavy DSLR camera, and they work great as a phone, too. 🙂
These packing cubes making packing and finding your stuff easier. Great way to organize your suitcase.
Keep your documents safe with this Rfid blocking passport holder. You can keep credit cards in there as well and keep them safe from people trying to electronically steal your details.
Tumi has some great products and these credit card holders come with Rfid blocking to keep your card details safe.
Not only for your hands, these are great for cleaning off filthy airline tray tables and disgusting toilet seats.
BOOKS AND MOVIES THAT INSPIRE TRAVEL
There are a few books and movies that really touched me or inspired me to travel. Mind you, I've always loved travel, but there were a few that hit extra special chords.
The first to make an impact on me was a series in the US called, To Rome with Love, which aired from 1969-1971. Yes, 50 years ago!
It was about a man (John Forsythe) from Midwest US, in Ohio, who lost his wife, and decided to move his children to Rome to be a teacher.
I remember seeing the Colisseum and the now ancient cars in the intro. I was mesmerized at 5 years old. It was nothing I'd ever seen before, but I knew it was something I would see. It would be great to watch that entire series again.
This is one of my all-time favorite books and movies, as I nearly bought a place on the Tuscan/Umbrian border. I truly loved the book, and the movie was even more amazing. And sadly, I can repeat most of the movie lines.
Francis Mayes, an American professor, in the movie, goes on a self-discovery trip to Tuscany after a divorce, and decides to 'buy a house for a life I don't even have.'
It's a fantastic journey about renovating her home and the friends she met. Actress Diane Lane does an amazing job in portraying Mayes. It's a feel-good movie that I've been to the setting in Cortona a couple of times.
I have to admit, I bought this book thinking it would be like, Under the Tuscan Sun. When I started reading it, I was like, "Eat, I Pray that you stop writing… I hate this book." There was no love! I stopped reading.
I've recently seen the movie, and while Julia Roberts did a decent job, it was still missing something, but people have raved about it. The book was a massive bore for me. Her story was so cliche, and my divorce would have made for a more interesting movie. In fact, I threw the book out. Sorry. It was crap in my opinion.
If you've ever considered walking the Way of St. James, from France to Santiago de Compostela, this film is for you. It's like the Wizard of Oz with quirky, international characters. Director and actor, Emilio Estafez, starts the journey after having a fallout with his father about his desires to travel the world. His epic statement is, 'You don't choose a life, Dad, you live one.'
And his true to life father, Martin Sheen, playing his father in the film, decides to walk the Camino after a tragic turn of events. It's an amazing film, and one that will make you want to walk the Camino. And you will also cry. It's an amazing, touching film.
This hits home to me. A couple of college students meet on a train going to Vienna and decide to spend an unforgettable night together before they both need to leave for other destinations in the morning.
There are two other films in this series that each take place 7 years apart. Before Sunset (where they meet up in Paris) and Before Midnight (traveling through Kalamata Greece).
Let me know what travel resources you never leave home without. I'll be happy to include it here.